The line is used for SZ stranding of loose tube elements Ф1.8-Ф3.0mm .The following cable need this SZ stranding line.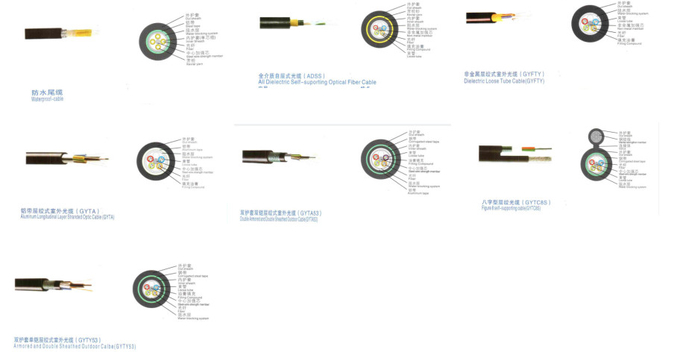 A. Pay-off is the motorized take-up device, the tension of the pay-off is stable and reliable, and the maximum number of loose tubes can reach 12.
B. SZ stranding is full differential structure and the stranding pitch is stable.
C. The tying yarn adopts the double-head single-point two-way cross-twisting method, and the yarn tension is controlled by segmentation, which is stable and reliable.
D. The production line has sound and light alarms such as tension overrun, release line breakage, and water blocking belt breakage.
E,International industrial computer technology control system with high degree of automation, it can be linked with MES, ERP systems, real time tracking and managing production.
F. The main control systems and components adopt international famous brands, and the production line has high stability and reliability.


| | |
| --- | --- |
| structure speed | Max.80m/min |
| Strength member | Ф1mm~Ф12mm |
| Max.cable diameter after stranding | Ф20mm |
| No of loose tube pay-off bobbins | 12 |
| Specification of loose tube pay-off reels | PN630-800mm |
| SZ stranding pitch | 50mm-800mm |
| SZ reverse angle | max: 1800rpm |
| The maximum speed of binder heads | max: 4000rpm |
| Binder pitch | 20mm-500mm |
| Additional loss | ≤ 0.02db / km (sm fiber) |
| Power supply requirements | 48KW, AC380V ±10% 50HZ three-phase five-wire |



| | |
| --- | --- |
| Items | Qty. |
| 800-1250mm portal type pay off | 1set |
| Φ800 tension device | 1set |
| Φ630-800mm loose tube Pay-off | 12sets |
| Jelly filling device | 1set |
| Cable cores collecting dunit | 1set |
| SZ oscillator for twist | 1set |
| Dual wheel concentric cross-binder | 1set |
| passive type double shaft Water blocking tape pay-off | 1set |
| Single wheel concentric cross-binder | 1set |
| 800 double wheel traction | 1set |
| 800 tension unit | 1set |
| 800-1400mm take up and traverse machine ( ground gantry type ) | 1set |
| IPC+PLC control panel | 1set |