Tight coating line is used to extrude tight buffer fiber which the diameter is 0.6mm and 0.9mm.The extruding material can be PVC, LSZH,hytrel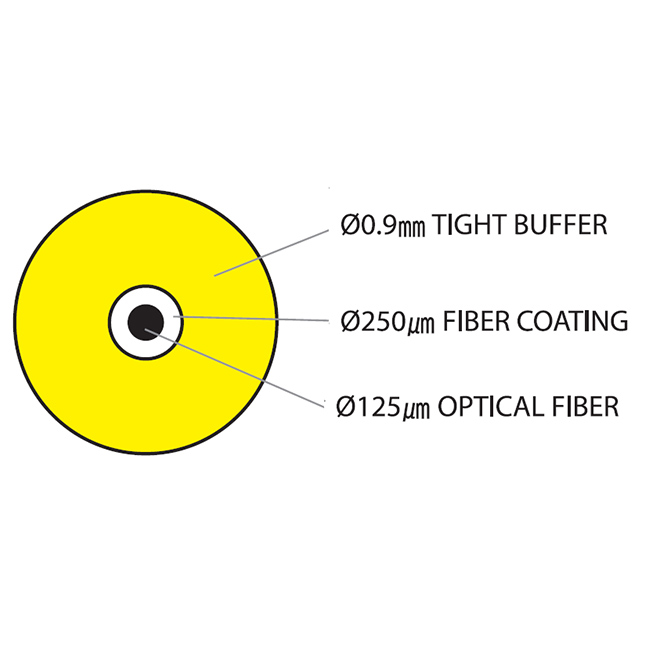 1. Precision special small extruder and precision fine adjustment machine head. The outer diameter of the cable is uniform, the core degree is high, the outer diameter is automatically feedbacked, and the cable diameter curve can be traced back.
2. The vacuum system is adjustable in vacuum and can be linked to the line speed.
3. Optical fiber is motorized released. The tension is precisely constant and the additional loss is small.
4. Temperature control is controlled by imported OMRON temperature control meter, and temperature control is accurate.
5. Double-reels automatic change, the operation is stable and reliable.
6. International industrial computer technology control system with high degree of automation, it can be linked with MES, ERP systems, real time tracking and managing production.
7. The main control systems and components are international famous brands, and the production line has high stability and reliability.



Number of optical fiber Pay-off

2 spools

Optical fiber pay-off tension

0.4-1.2N

Optical fiber reel size

Φ236×108mm×Φ160

Φ236×236mm×Φ160

Structure speed

500m/min

Working speed

400m/min(0.9mm,PVC)

Tight buffer fiber dia

0.6mm , 0.9mm

Extruded material

PVC, LSZH

Extra-attenuation

≤0.02dB/km(1310nm,1550nm)

Metering accuracy

≤0.2%

Installed power

About 30KW

| | | |
| --- | --- | --- |
| NO | All parts' name and specification of | QTY |
| 1 | double-heads drive pay-off rack | 1set |
| 2 | φ30mm main extruder | 1set |
| 3 | 25KG hopper dryer and automatic sucking machine | 1set |
| 4 | free adjustable head | 1set |
| 5 | IPC+PLC control cabinet | 1set |
| 6 | 2.5M primary and secondary movable heating water trough | 1set |
| 7 | laser diameter gauge | 1set |
| 8 | 8M single-layer U-type fixed type cooling water trough | 1set |
| 9 | single-wheel capstan | 1set |
| 10 | take up tension dancer | 1set |
| 11 | semi-auto double-shaft take-up machine | 1set |
| 13 | Preheat oven | 1set |
| 14 | Stand-by parts | 1set |
| 15 | Providing tools | 1set |
| 16 | Providing data | 1set |