This is an outdoor fiber cable sheathing line, used to sheath different kinds of outdoor fiber optic cables (such as GYXTW, GYTA, GYTY 53 and so on ) with PE material.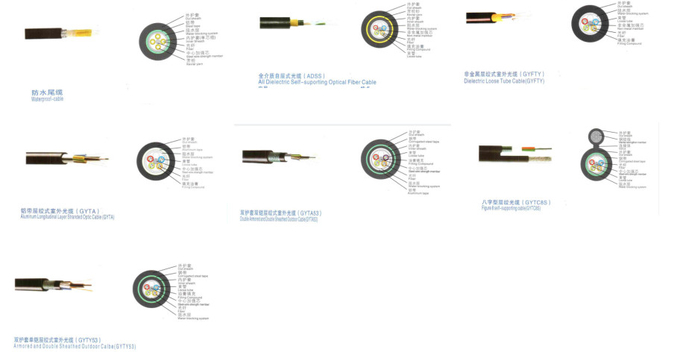 A. The materials are PVC, LDPE, MDPE, HDPE, LSZH.
B. The temperature control is controlled by imported OMRON temperature control meter, and the temperature control is accurate.
C. The production line system can automatically adjust the outer diameter of the wire diameter through the diameter feedback function, and the wire diameter is stable.
D, International industrial computer technology control system program with high degree of automation, it can be linked with MES, ERP systems, real time tracking and managing production.
E. The main control systems and components are international famous brands, and the production line has high stability and reliability.
bility.

| | |
| --- | --- |
| structure speed | Max.100m/min |
| Sheath outer diameter | 6.0mm-35.0mm |
| cable core diameter | 4.2mm-30mm |
| pay off reel sizes | 800mm-1600mm |
| Take up reel sizes | 800mm-1600mm |
| Additional loss | ≤ 0.02db / km (sm fiber) |
| Power supply requirements | 130KVA, AC380V ±10% 50HZ three-phase five-wire |
| Power consume | about 75 KW/h |



| | |
| --- | --- |
| Items | Qty. |
| Cable core pay-off | 1set |
| Φ800 tension unit | 1set |
| PBT tubes pay-off | 1set |
| Strengthen member pay-off | 2set |
| Cable jelly filling device | 1set |
| Water blocking tape pay off | 1set |
| Dual wheels steel / aluminium tape pay-off | 1set |
| Steel /aluminum tape accumulator | 1set |
| On-line seam welding device (Steel & Aluminum tape) | 1set |
| Metal tape (Steel-Aluminum tape) corrugating device | 1set |
| Metal tape (Steel-Aluminum tape) longitudinal forming device | 1set |
| Φ90 extruder | 1set |
| 100KG Dryer machine and automatic hopper | 1set |
| IPC+PLC program electricity control cabinet | 1set |
| Stainless steel warm water trough and water tank | 1set |
| Single-layer U-type stainless steel cooling water trough(with dryer and silencer device) | 1set |
| Diameter laser gauge | 1set |
| Spark machine | 1set |
| Caterpillar type capstan machine | 1set |
| Take up tension unit | 1set |
| Take up machine | 1set |